Is your e-commerce business ready to take the leap and scale to new heights? If so, you're likely exploring the idea of partnering with a fulfillment center. This strategic move can offer you a range of advantages, from significant cost savings to freeing up your time for core business activities. However, choosing the right fulfillment partner is a crucial decision that demands careful consideration. In this blog post, we'll provide you with eight valuable tips to help you find the perfect 3PL (Third-Party Logistics) partner for your e-commerce venture.
1. Define Your Needs Clearly
Begin by thoroughly understanding what your business requires to thrive. Whether you deal with delicate electronics, fashion, or perishable goods, make a comprehensive list of your specific needs and expectations. The more precise you are about your requirements, the better your fulfillment partner can meet them.
2. Evaluate Location and Reach
Consider the geographic spread of your customer base. If you serve customers worldwide or across a large region, opt for a fulfillment partner with multiple strategically located warehouses. This approach not only reduces shipping costs but also ensures quicker delivery times, enhancing the overall customer experience.
3. Don't Just Focus on Price
While cost-efficiency is essential, don't make the mistake of choosing solely based on the lowest price tag. An unrealistically low cost may indicate shortcomings in technology, training, or customer service. It's crucial to strike a balance between cost and quality to secure a partner who can support your growth.
4. Ask Plenty of Questions
Never hesitate to ask questions during the evaluation process. Your potential fulfillment partner should be willing to address your concerns and provide comprehensive answers. Keep a record of these interactions to ensure you have a clear understanding of their capabilities.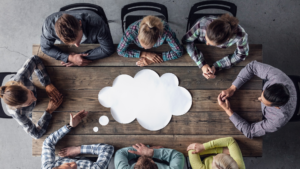 5. Seek References and Case Studies
Dig deeper into your prospective partner's track record by requesting references and reviewing client case studies. Hearing from other businesses that have worked with the fulfillment center can provide valuable insights into their reliability and performance.
6. Virtual Tours Matter
If visiting the fulfillment center in person is not feasible, request a virtual tour. Technology allows you to get a close look at their operations, infrastructure, and work environment without leaving your office. It's an excellent way to get a feel for the facility and team.
7. Perform a Trial Run
Before making a long-term commitment, initiate a trial run by sending a small batch of your inventory. Pay close attention to their efficiency, accuracy, and their ability to meet your delivery timelines. This practical test helps you identify and iron out any potential issues.
8. Don't Rush Your Decision
Selecting the right fulfillment partner is a critical decision for your e-commerce success. Take your time to evaluate all aspects carefully, and don't rush into a partnership until you're confident that it aligns with your business goals and values.
In conclusion, choosing the ideal fulfillment partner is a pivotal step in your e-commerce journey. By following these eight tips, you'll be well-equipped to make an informed decision that can boost your business's efficiency, customer satisfaction, and overall growth. Remember, a well-chosen fulfillment partner can be a game-changer for your e-commerce success story. Good luck with your search! 🚀